Titles - K
Rated:
E •
10
Reviews
Summary:
Hello, members! Kinnetik Dreams is about to celebrate its second anniversary (woo-hoo!!), which means it's time for us to pay for this year's website operating expenses. Having and running a website is not free, unfortunately.
For us to continue running KD, the admins are asking for your help. We get that times can be financially tough, as they are for most of us. Every dollar donated by our members will help us meet our goal to keep this site going. So, if you can help out, even just a little bit, we'd be grateful.
Please read "Chapter 1" for information on how you can donate and how much we need to keep the site running.
Rated:
M •
5
Reviews
Summary:
Justin gets a new teacher his senior year of high school. Things take a dark turn after he starts a relationship with the man.
Rated:
M •
57
Reviews
Summary:
Brian Kinney had a terrible childhood and a difficult, lonely life as an adult. Before the age of thirty he's already become so jaded that he doesn't believe in love or even in true happiness. After years of dealing with a dysfunctional family and an uncaring world, it seems like he's just about ready to give up completely. But, the guardian spirit that's been watching over him since Brian was a baby decides to save him, teaching him that true love does exist and that it can even transcend the laws of space and time.

***Thanks for the beautiful Banner to the Incomparable Marny!***
*****STORY IS NOW COMPLETE!*****
Rated:
E •
1
Reviews
Summary:
Are you a member of the official Kinnetik Dreams Facebook page? If not, send us a request to join (it is a closed group, where only group members can view and add posts) and you will be able to participate in group discussions, vote on the monthly "Reader's Choice" poll and others, promote your stories, and see special announcements!
Click here to join the official Facebook page today!!
Rated:
A •
2
Reviews
Summary:
Gap-Filler Snippet for Episode 413
Rated:
E •
2
Reviews
Summary:
Another work fic but not really the most cliché one.
Rated:
E •
1
Reviews
Summary:
Happy 6 month Birthday, Kinnetik Dreams! To celebrate we're giving away a great QAF T-Shirt. Check out the rules in Chapter 1.
Rated:
E •
7
Reviews
Summary:

Exciting news! You can now read your favorite stories from Kinnetik Dreams as an EPUB document on an eReader device or eReader application. Read on to find out more!
Rated:
M •
4
Reviews
Summary: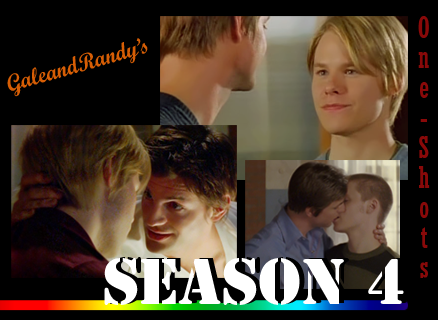 Set anytime is Season 4. Justin has to babysit and brings his charge to Brian's loft. Is Brian willing to put aside his annoyance so that Justin doesn't have to leave?
Written for Sf_Scarlet. Thanks to Judy for betaing.
Rated:
M •
5
Reviews
Summary:
Some loves are meant to always find each other, even if it's only in the dark…
Rated:
M •
13
Reviews
Summary:
Right before its time for advertising executive Brian Kinney to create the campaign for fashion designer Monsieur Honeycutt's spring collection, Marty Ryder decides to retire. After the company is bought by Gardner Vance, Brian finds that he is no longer top dog and must now contend with Brandon Greene, one of Vance's partners. As Brian fights for supremacy against Brandon at work and at play, Brian also becomes interested in the new director of the art department, Justin Taylor.