Titles - Y
Rated:
YA •
5
Reviews
Summary:
He could tell Michael that he loved him. Always had, always will. Brian wasn't sure why saying "I love you" to Michael was so easy -- why it was different. Why the words flowed off his tongue with Michael but felt stuck in his throat with Justin.
********************
This is a song fic inspired by Lifehouse's song "Yesterday's Son." It's gap filler, and a peek inside Brian Kinney's head through several key story arcs in the course of the show's five seasons.
Rated:
M •
120
Reviews
Summary:
Justin and Brian meet while Justin works for him. Brian ends up continuing to see Justin after and wants more than the occassional hook-up.
Lorie thanks for being my cheerleader as well as my Beta.
Rated:
M •
5
Reviews
Summary:
This is the second in a series of 'Enough' stories. It is the next day after PIFA student, Justin Taylor's 21st Birthday celebration at Babylon where the young man has met and gone home with Liberty Avenue stud, Brian Kinney. Where do they go from here? Again I must thank Eka for the beautiful banner and Pat for her beta work.
Rated:
A •
8
Reviews
Summary:
A little fic to the Bruno Mars Song "When I Was Your Man"

Rated:
M •
12
Reviews
Summary:
You Are Not Alone, inspired by Michael Jackson's song, shows the way Brian copes with missing Justin while he's away.
Rated:
M •
4
Reviews
Summary:
Last story in the Pain Management series. Takes place years after Compromises. It is stand alone but could be read as part of the series.
Rated:
M •
5
Reviews
Summary:
Justin is 29 and Brian is a senior in High School. My response to a challenge from sophie'smom.

Rated:
M •
2
Reviews
Summary: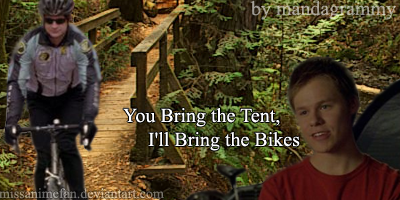 I have a new short story for my wonderful readers. My inspiration comes from the fact that we never got to see Justin joining Brian on that famous charity bike ride. There were so many possibilities for such an adventure for the two of them. This story is set Post Season 5, a few years later. I hope you will enjoy the vacation as much as our boys have. My deepest gratitude to my wonderful beta, Judy and my darling banner maker, Marika for their help with the story.
Rated:
M •
2
Reviews
Summary:
"Maybe I should take you upstairs and blister that hot ass of yours," he murmured directly into his lover's ear. "Watch you squirm all through dinner, remembering the heat of my hand on your bare flesh, your face flushing when your mom questions the reason for your restlessness."
Rated:
M •
2
Reviews
Summary:
In this moment, powerful hands claiming him, he belongs to Brian. Mind, body, soul.
Gap filler for 2x10, set immediately after the scene where Brian and Justin discuss the dangers of hooking up with strangers. Justin asks to be fucked, Brian is more than happy to oblige.
Rated:
YA •
10
Reviews
Summary:
I know, another Justin leaves Ian, and goes back to Brian fic… Somehow it just never gets old for me…
Rated:
E •
4
Reviews
Summary:
An Alternate Scene for the Series Finale of Queer as Folk. A happier ending to the rehearsal dinner scene. Brian and Justin get married! Reviews are welcome!
Rated:
M •
4
Reviews
Summary:
Post series, Justin is living in New York and Brian is in Pittsburgh, this is their journey back to one another.
Rated:
M •
3
Reviews
Summary:
Justin and Daphne win concert tickets for Brian Kinney's concert in Las Vegas, circa Summertime, 1967...