Summary: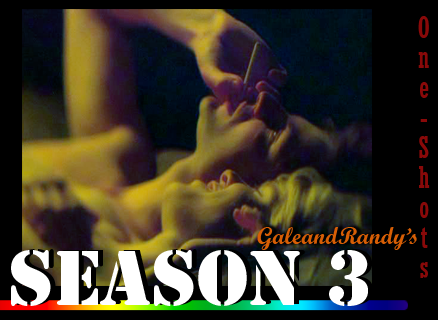 Brian, his fingers and what he enjoys doing with them. This takes place sometime around episode 309-310 but it's life outside of the Stockwell arc.
Rated:
M
Categories:
QAF US
Characters:
Brian Kinney
,
Justin Taylor
Tags:
BDSM
Genres:
PWP (Plot? What Plot?)
Pairings:
Brian/Justin
Challenges:
None
Series:
None
Chapters:
1
Completed:
Yes
Word count:
6506
Read:
944
ePub Downloads:
7
Published:
May 31, 2016
Updated:
Apr 12, 2017
NOTE: The timeline is season 3, so you can imagine them with the hair and bodies and ultimate freedom of expression I believe they shared then, however though the subplot has a little to do with the theme of the story, this takes place sometime around episode 309-310 but has nothing really to do with Stockwell, because though that is one of my favorite arcs, there had to be life and advertising outside of it too, imo.
DISCLAIMER: All publicly recognizable characters, settings, etc. are the property of their respective owners. The original characters and plot are the property of the author. The author is in no way associated with the owners, creators, or producers of any media franchise. No copyright infringement is intended.
1. Chapter 1 by galeandrandy [Reviews - 9]
(6506 words)