---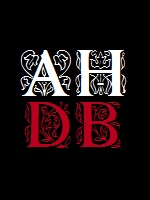 "Go to Heaven for the climate, Hell for the company."
~ Mark Twain
---
Many moons ago I wrote fanfic - under a different pename, in a fandom I have since lost interest in. I'm now happy just being a reader, although I'll never completely rule out writing again. My interest spans multiple fandoms and pairings, but I'll be the first to admit I'm a bit picky about the types of fics I'll read. A few of my main "rules" are:
~ I don't read true AU fics, as in fics that have little to nothing in common with the original universe, including all human fics if the original is supernatural. That's not to say I don't read non-canon - I actually read a lot of it. I just like fics that still take place within a world recognizable to the original.
~ I'm not a fan of too much emo type angst.
~ No MPREG, no rape fics, no character death of main pairing.
~ I tend to only read fics that are at least 10k words.
---
Current fandoms/pairings (fave pairings in bold) I read on a regular basis:
Queer As Folk - Brian/Justin. *I tend to avoid fics that involve them being separated for an extended period of time like a lot of post-513 fics seem to do. I also avoid fics where they cheat (not counting tricks if they aren't monogamous) or where they're emotionally involved with other characters.
Twilight - Bella/Jasper, Bella/Paul, Bella/Peter, Bella/Edward (if the stick is removed from his rear), Bella/Emmett, Bella/Carlisle, Bella/any other wolf except Jake.
Vampire Diaries - Damon/Elena, Damon/Alaric, Damon/Caroline. *I quit watching this during season 3, so I avoid fics that are canon past that.
Twilight/Vampire Diaries Crossover - Bella/Damon.
Glee - Puck/Kurt, Puck/Rachel, Kurt/Sebastian, Kurt/Finn, Kurt/Sam, Puck/Finn. *I quit watching this after season 3, so I avoid fics that are canon past that.
My So-Called Life - Angela/Jordan.
Dawson's Creek - Pacey/Joey.
Friday Night Lights - Tim/Julie.
---
I only favorite completed fics.
Thank you to all the authors who give their time and talent to us!